Description
What to Expect:
This Valentine's weekend, gift your relationship with an intimate day full of fun, nourishing and revitalizing experiences. Prepare to dive deeply into realms of intimacy, play & magic and to emerge inspired and reconnected.
Polarity is an important component in a thriving relationship, but it is not the be-all and end-all of a successful, long term union. In this workshop, you and your partner will have the entire day to fall into a safely-held container filled with individual and partner practices designed to deepen and enliven your love and connection…beyond polarity. You will explore ways of communicating that are draped in ceremony along with embodiment practices and ways of connecting through play.
This Daylong Workshop is For Couples Who Want To:
Be held in a safe container and be led to deeper CONNECTION with their partner
Bring PLAY back into their lives
Pick up powerful COMMUNICATION tools to side step communication breakdowns and triggers
Integrate CEREMONY into their relationship
Dive into unguarded practices of LOVE & PRESENCE
Experience FREEDOM in deep self expression
Cultivate, GROW and enjoy the garden of their relationship
Your Facilitators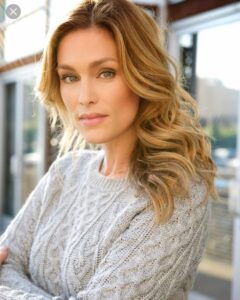 The areas of intimate relationship and motherhood are among Keri's deepest passions and have driven her to do her richest internal work in the realms of sacred intimacy and sexuality, feminine embodiment, communication, and merging with the Divine. The last 15 years of her practice have been devoted to studying, training and practicing with teachers from various Tantric lineages, somatic knowledge, polarity principles, and subtle energy work. She is passionate about working with women to re-connect them back to the vitality and truth of themselves, individually and collectively.
Keri is a devoted wife, a mother to three girls, and is the founder of Way of the Elements.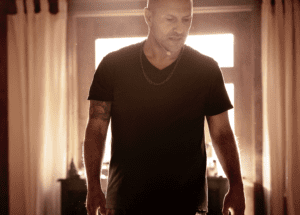 Amir's body of work spans over 25 years in the realm of men's private coaching. With the founding of EmbodiedMasculine.com in 2018, he has expanded his message and approach into workshops, group coaching, initiation intensive programs and as a guest speaker & facilitator for various men's groups.
Logistics
DATE/TIME:
February 13th, 2021 10am – 5pm (PT)
LOCATION:
Virtual Workshop via private Zoom room. Once you register you will receive an email with the zoom link and password to join this intimate daylong workshop. Make sure to read "workshop preparation" before you attend.
FEE:
$285.00 (for both of you)
SCHOLARSHIPS:
If you're in need of financial assistance and would like to take advantage of a scholarship for this workshop, please drop us an email at info@embodiedmasculine.com (subject: virtual workshop scholarship) and we will get back to you with availability and instructions.
REFUND POLICY
We will refund up to 5 days before the event.
WORKSHOP PREPARATION:
Privacy – Set aside an uninterrupted day for you and your partner. You will need privacy.
Intention – Set an intention together on what you want to bring and receive in this shared time.
Sacred Space – Create a sacred space to practice in. Set yourselves up with candles and make your space inviting. Leave the outside world for a while and be prepared to step into a sacred space with your partner.
Items needed – Dress in clothing that is comfortable to move in. Have the following items on hand: Pillows, blankets, water, pen and paper.
Technical Non Issues- Ensure your audio and video are working properly prior to the start of the workshop and that you have the latest Zoom 5.0 version
Don't Rush – Virtual doors open at 9:45 a.m. (PT) giving you plenty of time to get situated. This is your time…ease into the experience.
Honor The Container – There are no late entries and no early departures in order to maintain the integrity of our container. We will start promptly at 10:00 a.m.(PT) and the Zoom room will be locked at 10:15 a.m (PT).
QUESTIONS:
Email kerikhalighi@gmail.com if you have any questions about the workshop.